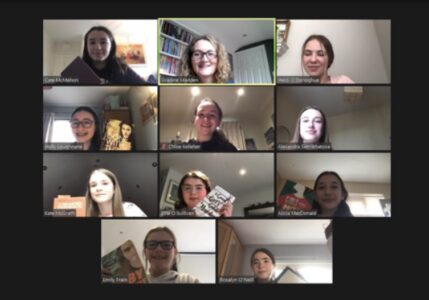 We held our first First Year Book Club of 2021 on Tuesday 2th January.  It was  Book Club with a difference as online classes have commenced once more because of level 5 lockdown.    We still had great fun with lots of chat and a variety of great book recommendations.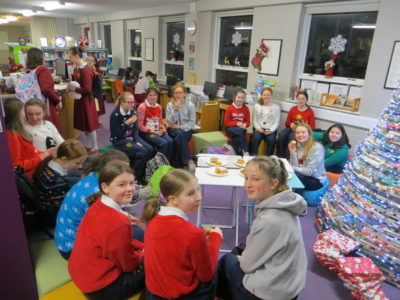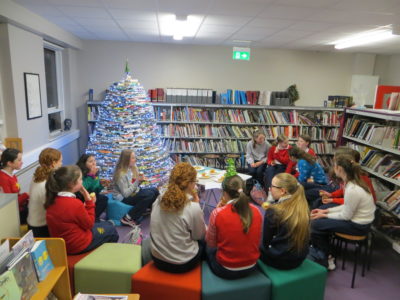 First Year Breakfast Bookclub on 18th December around our beautiful book Christmas Tree.
We had a lovely visit from Junior Infants and their 5th Class buddies today.  They held their reading class in our Library and were so well behaved.  We are looking forward to their next visit.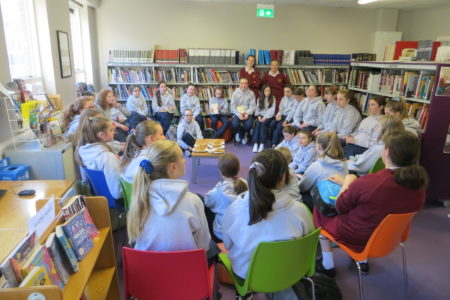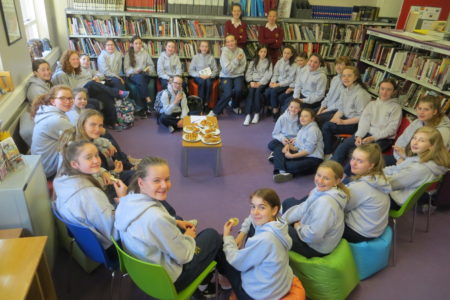 What a great turn out for our September 1st Year Breakfast Book Club meeting.    Please click the link below to view the list of books recommended by the girls.
List of Recommended Books for First Year Book Club Sep '19

The Wellread National Award is an initiative designed and organised by the Professional Development Service for Teachers (PDST).  It aims to create a heightened awareness about the importance of creating a culture of reading for young people as part of their personal and academic development.  It seeks to involve all relevant stakeholders who impact on student learning including students, teachers, ancillary staff, parents, Boards of Management and the wider Community.
We are fortunate that literacy development has been deeply embedded in the school community for a number of years now and a high number of students engage in intensive reading  however, there is always room for improvement and with this in mind we registered for the Wellread Award 2018/2019.  A Wellread Committee was established, a strategy was formulated and a large number of initiatives was undertaken throughout the school year.  We organised creative writing competitions, book clubs, reading for fun classes, visiting authors, creative writing classes for 5th years, poetry evening for staff, dress up as a character from a book and many more events.  New reading corners with arm chairs and bean bags were set up in the Library and Computer Room and have become really popular with the students.   A reading area was also set up in the Staff Room with book shelves which are stocked by staff and Library donations.   We put together our Portfolio showing evidence of all our undertakings and submitted it on 8th May.  To our delight,  on 24th May we received a letter advising us that we have been successful in becoming a Wellread School 2019 – 2022..
Having fun in the Library