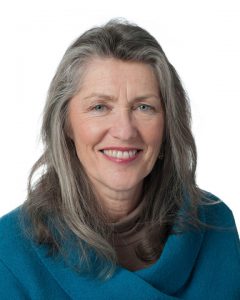 Chairperson's Welcome
You are very welcome to the Loreto Stephen's Green Parents' Association.   All parents and guardians of students in Loreto College, St Stephens Green are deemed to be members of our Association.
The Executive Committee of the Parents' Association is comprised of one representative from each class in the school (24 members).  The Principal and parent elected members of the Board of Management of the School are ex-officio members of the Association.   Class reps are now elected for a two year term.  The Executive Committee meets monthly to discuss issues and plan events and to hear an update from the School Principal, the Treasurer and the Board of Management in relation to events in the School.  The Principal's Report to the Parents' Association is posted on this website for your perusal.   Being a PA Class Rep is a great way to get a glimpse of the huge variety of happenings in our busy School, so please consider getting involved during your time with the School.
The AGM of the Parents' Association takes place early in the school year which we hope you can attend as it is informative and is followed by a talk on a subject that is of interest to Parents.  You will be notified of all vacancies on the Executive Committee when you receive notice of that meeting.
The remit and objectives of the Parents' Association are detailed in the constitution which is available on this website.
The Parents' Association runs a variety of activities including:
1.  First Year Parents' Welcome Night:  This evening happens in early September, parents and guardians of first year students have an opportunity to meet each other and learn more about daily life in the School.
2.  Debs Reception: Our next event is at the other end of the Loreto students' life cycle.  We host a drinks reception for the recently graduated sixth year students, their escorts and most importantly their proud (and often nostalgic) parents and guardians who consistently marvel at how quickly their years in the School have flown by.  This is also an opportunity for the students to record their night with a professional photographer attending; it is also the last event to be recorded on the sixth years' "Memories" footage of their time in school which is developed and funded by the PA with much creative input from the sixth-year students too.
3.  Careers Night – an annual event for fourth and fifth years (optional for sixth years) usually held in November where a variety of past pupils, parents and other contacts in a wide range of careers make themselves available to talk to the students about their chosen career, their path into it and give a sense of the day to day life in their chosen career.  We are grateful for the participation of the wider parent and past pupil community in making this event so useful to the students.
4.  In 2019 we plan to continue the Parents' Lunch which had a very successful inauguration in April 2018, resulting in €20k fundraised for the Loreto Mission in Rumbek, South Sudan and a very enjoyable day for all attendees.
5.  Graduation Mass – one of our favourite Parents' Association events of the year!  Following their Graduation Mass, the sixth years and their parents and guardians join us for a celebratory event in the School to mark the end of their time in Loreto on the Green.
The Parents' Association also organises a variety of other events such as social nights for parent year groups, talks on topics of interest to parents and a family walk.   We also assist at the School Sports Day (where thankfully sporting prowess is not a pre-requisite!)
Complimentary to the School's Flexibuzz app, our communication channels are:
1.  Class Reps on the Executive Committee will be in touch directly with their class by email to let you know about upcoming events.  Any queries or issues you may wish to raise with the Parents' Association should be raised directly with your Class Rep.  Note that any queries in relation to school policies or complaints should be raised directly with the Principal.
2.  Greenscene Magazine – a twice yearly publication to share the parents' perspective and keep parents informed of topics of interest.  Please let us know if you wish to contribute an article to the next edition of Greenscene.
Please don't hesitate to contact your Class Rep or me directly if you have any queries in relation to the Parents Association.
With very best wishes
Catherine Bent
Chairperson (2018/2019)