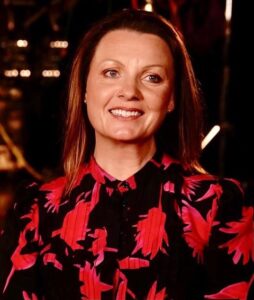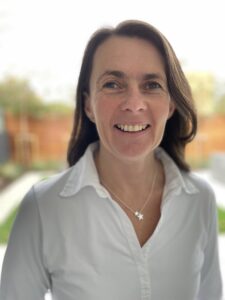 Chairpersons' Welcome
On behalf of The Parents Association welcome to you all.   
We are responsible for some of the great events that mark the school calendar for our girls and you, their parents/guardians:  We host key events such as The Parents Lunch, Debs Reception, 6th Year Graduation ceremony, TY graduation, Green scene and much more.
This is your association, please take part join in and enjoy so we can make this year a special year for our girls, the school community and you the parents. 
Following a read of our welcome we hope you will find yourselves up to date on the upcoming PA events for the year.  Links to more formal elements of the PA are included at the end of this update.
As parents and guardians, we play a key role in the life of the Green.  In addition to the activities below, a principal role of the PA is to establish the views of parents and pupils on matters relating to the school.  
The PA meets monthly.  In attendance are the Principal, Jackie Dempsey, the elected parent representatives to the Board of Management and the PA committee members.   
We strongly encourage you to let us know through your year PA rep if there is anything you would like to be discussed at any meeting, any ideas you may have for events/activities, anything you would like to volunteer to help with. 
Our first PA event of 2022/2023….
The Debs Night – On 17th October we had a very special evening in the Green.  The graduating class of 2022 returned for their Debs reception with their parents and partners. After a gap of 2 years due to Covid-19 to see the girls walking up the steps to the Red Door full of excitement, nostalgia and ready for the world was incredible.  A beautiful Autumn evening after the storm, a feeling of normality returning.  The school was ablaze with flowers, balloons, lanterns, a red carpet and most important of all people and chatter.  
A snapshot of the activities and events we hope to bring you this year are 
Parents' Lunch – In the Spring of 2023 we will host the parents' lunch which has been a complete sell out in the past and a hugely enjoyable day in addition to being key charity fundraiser.  
6th Year Graduation Reception – this is a truly special event.  Following their graduation mass in University Church, St Stephens Green, the 6th years and their parents return to the school for their graduation ceremony.  The Parents Association hosts this celebration reception to mark the end of their time in "Loreto on the Green".  
Parent Talks – We hope to host 3/4 parent talks during the year.  These we hope will be via Zoom so that parents can watch from home.  Please let us know if there is a talk you would like us to organise or indeed if you are able to give a presentation to the parents/students that would be welcome and wonderful.   
Examples of possible content are 
Teenagers – Alcohol & Drugs

Nutrition and Healthy Eating for Teenagers

Positive Mental Health

Sports Psychology
Green Scene – this is a fantastic newsletter which is currently published twice per annum.  With the right resources/volunteers it would be great to increase the frequency of this.  We attach the most recent Green Scene https://www.loretothegreen.ie/wp-content/uploads/2022/04/GreenScene-Easter-2022-1.pdf  which you will see is full of information on the girls' activities in the Green.   As with all our PA activities, we welcome any volunteers who would be interested in helping with this.
Other activities are 
Loreto Twitter: 

 

https://twitter.com/Loreto_Green

and @greenloreto

Instagram – #Loretothegreenpa

Loreto Family Walk (Summer Term)

TY Graduation Reception (TY Students & Parents)

Wellbeing Committee 

Uniform Review

TY Placement database – commencing 2022/2023 

Incoming 1

st

Years coffee morning (Spring 2023)
Communication
To maintain Loreto communication in one centre the PA communication will be through the Loreto school app notifications.
Year WhatsApp – each year (not class) has a WhatsApp group which has been set up.  To be effective, we hope this will remain for information purposes, year specific activities etc rather than a discussion group.    For GDPR reasons parents must request to be added to the group so if you are interested, please contact your PA rep. or email parentsassociation@loretothegreen.ie
All in all, the Loreto Parents Association is an active one.   As mentioned above but probably more meaningful having read the activities, we aim to enrich both the parents and students lives in association with the school.  Your active participation and support is the key to the success of our activities and we welcome your input no matter how big or small.   
Please do not hesitate to contact us or your rep if you have any queries or would like to volunteer for any event/activity.  
You do not have to be on the PA committee to be involved in any of the activities – we welcome all interest and assistance, the more we have the better we can be!
With best wishes
Suzy O'Byrne & Ann Marie Trenaman  
(Joint PA Chair)
As mentioned, below are links that you may find useful
The remit and objectives of the Parents Association are detailed in the following link, found on the school website. https://www.loretothegreen.ie/role-and-constitution-of-the-parents-association/
The volunteer members of the PA Committee for the Academic year 2022/2023 are found here https://www.loretothegreen.ie/parents-association-executive-committee-members/
Dates of PA meetings for this year can be found on the following link  https://www.loretothegreen.ie/meetings/